About Us
As the sun sets, this beautiful outdoor piazza comes to life, The Le Meridien Village Terrace offers themed cuisine evenings complemented by a live band performance. Experience live cooking stations and an endless array of exotic offerings from around the world, where each dish is a harmonious blend of flavors that are exquisite, yet comforting. Whether you need to unwind after work or celebrate the weekend, this piazza-style terrace hosts an extravagant feast for every kind of occasion with our all-you-can-eat and drink package and live music entertainment, to enhance your al fresco dining experience.

Set in beautiful gardens lit with twinkling lights, this is the perfect spot to loose yourself over some fantastic food and drinks. There's always a fun atmosphere at this relaxed al fresco spot, with great bands and theme nights to get the party started.

Hurry up…and head down to The Le Meridien Village Terrace to redefine al fresco dining!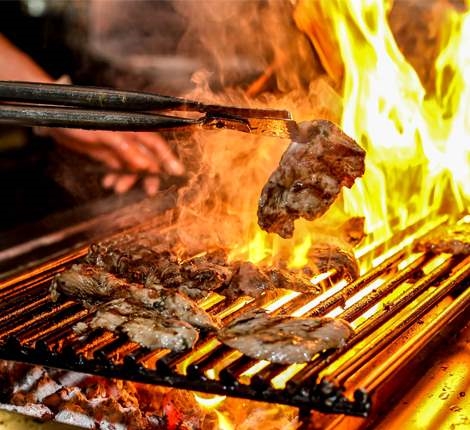 Le Meridien Dubai Hotel & Conference Centre Airport Road, Dubai 10001
Opening Hours

Tuesdays to Sundays

07:00 PM - 11:00 PM

For reservations, please contact +971 4 702 2455 or email restaurants.lmd@lemeridien.com